Directed by Gaetano Morbioli, produced by Timbaland.
Geplaatst door

Mika
op 2:21 pm
No comments:
Links naar dit bericht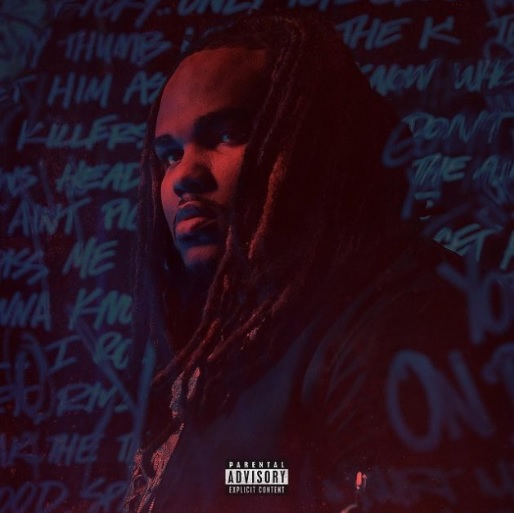 Tee Grizzley's Scriptures
project has officially hit streaming services, arriving more than a year after the release of his sophomore album,
Activated
. Over the past couple of months, the
Detroit
-bred rapper has warmed fans up with the release of promotional singles "
God's Warrior
," "
Locked Up
," and "
Sweet Thangs
." The album is produced by
Timbaland
and his producers
Angel Lopez
and
Federico Vindver
among others. Stream the album below and check out some of the
Interviews
where he talks about working with
Timbaland
.
Tee Grizzley - Scriptures (2019)
01 - God's Warrior (Timbaland, Angel Lopez, Federico Vindver, Shucati, Lazlow 808)
02 - Sweet Thangs (Timbaland, Angel Lopez, Federico Vindver, Shucati)
03 - Heroes (Timbaland, Angel Lopez, Federico Vindver, Keanu Beats, Hunnid)
04 - No Talkin'
05 - Had To (Timbaland, Angel Lopez, Federico Vindver, Keanu Beats, Cosa Nostra Beats)
06 - Locksmith (Timbaland, Angel Lopez, Federico Vindver)
07 - Scriptures (Timbaland, Angel Lopez, Federico Vindver, Keanu Beats, Ambezza)
08 - Locked Up
09 - Add Me Up
10 - More Than Friends (Timbaland, Angel Lopez, Federico Vindver, Shucati)
11 - Overseas
12 - Million Dollar Foreign (Timbaland, Angel Lopez, Federico Vindver, Keanu Beats, SCXTT)
13 - Preach
14 - Young Grizzley World feat. A Boogie Wit Da Hoodie & YNW Melly
Geplaatst door

Mika
op 1:14 pm
No comments:
Links naar dit bericht