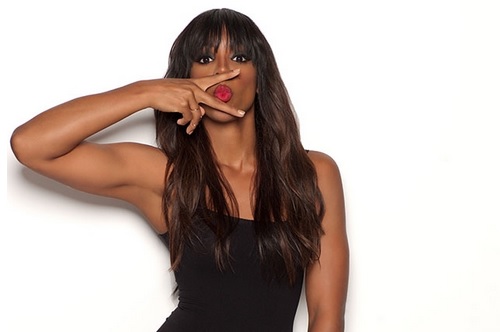 Close to a year after the release of her album, "
Talk A Good Game
,"
Kelly Rowland
is in the studio working on her follow-up LP.
"I'm at the very very beginning stages of the record. We're at the point now where we are all talking – writers [and] producers – we're all excited. There are fresh ideas coming into the studio right now. We're trying different beats,"
Kelly Rowland
told
Billboard
.
"It's a really great start."
The singer-songwriter is recruiting close friends and new talent for her fifth solo studio album.
"Pharrell [Williams] is on board. We already talked about it. I'd love for Timbaland to be on board. We've had discussions as well," Rowland recently revealed to HuffPost Live that she's parted ways with Universal Republic for a "fresh new start." "I need something new and I've earned the right to make my own choices and make my own decisions," she said. "I wish them well. They wish me well. No hard feelings, I just needed a fresh new start."

*billboard.com