Timbaland
sat down with
Revolt.tv
to talk about his recent work on the
Michael Jackson
album
"I didn't know how much, emotionally, it would take a toll on me, dealing with somebody that you looked up to,"
Tim
revealed, looking more than relieved to watch the project finally find its way to the world.
"We just did whatever Michael would want us to do. We let [the music] talk to us, instead of us talking to it. We let Michael talk to us."
Still, that emotional toll may have proven to be too great for
Tim
, as when asked if he saw himself taking on another project like
Xscape
in the future, he was quick to come back with a prompt "
No
," asserting that the album was
"one of a kind."
Timbaland
revealed also that his new album will be called '
Opera Noir
'.
"I found who I am and what I'm comfortable with, and what I want to do."
Asked about the meaning of the album title and its central theme,
Tim
humbly said,
"It's a culture thing. It's the truth. It's just about life in general. My life. My personal life, and I found myself as an artist and human being and as a man.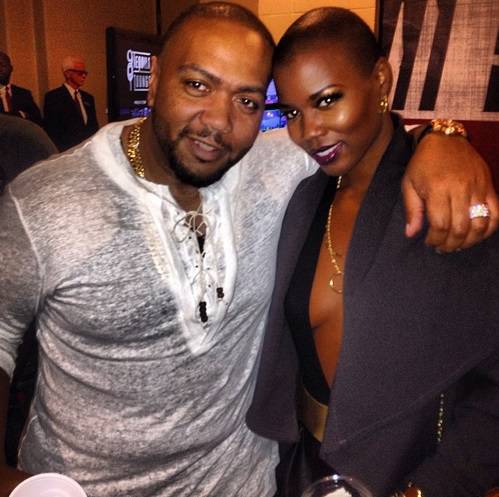 I found who I am," "Me and my New Artist, her name is V. Just me and her. And Cee-Lo. That's it,"
Tim
said of the artists featured on the upcoming album. Not a bad cast of characters, though to any casual fan, it's obvious he could've called upon any number of his superstar homies to lend a helping hand. Still, Tim clarifies that
"When [Opera Noir] comes out and you see the whole package, you'll understand why. You'll see it, and you'll be like, 'Wow, I've never seen nothing like this.'"
If you're wondering what iconic hip-hop album the esteemed producer would compare his surely cinematic
Opera Noir
to, he likens it to his version of
Dr. Dre's 1992
masterwork,
The Chronic
.
"I finally made my Chronic,"
Tim assured
them
. With his history, we're likely not the only ones excited to hear whatever it is that sounds like.
Textbook Timbo
was the previous title of his album, which has been pushed back for almost
2 years now
and it was planned to be released this summer together with
Missy Elliott's
new album. It looks like his new single '
Been It
' with
Pharrell
and
Justin
or any other tunes that leaked before won't be on this project though, stay tuned for more Information, thanks to
Davidprimer
.
*revolt.tv
Timbaland - Opera Noir (201X)
Confirmed Features:
V Bozeman, Cee-Lo Green.