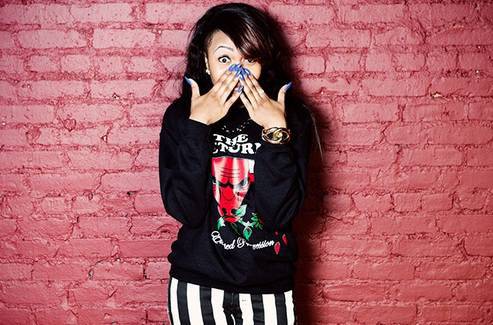 With a
Timbaland
-produced album on the way, and collaborations with
Jeremih
,
Kelela
and
Sleigh
Bells
under her belt,
Tink
has come across a huge rush of success recently. It's safe to say the
19
-year old
Chicago
rapper has begun to carve out a space for herself. But to
Tink
, she's still just the girl from around the way.
What about working with Timbaland? That must be a dream come true.
When I met him and we first got in the studio, I felt like that was a peak moment for me. I've never worked hands on with a producer. I've been on my own writing, just taking beats and doing what I have to do. I've been on my own. To have Timbaland invite me in, and say that 'I want to work with you' is amazing. He's a legend. He worked with people I grew up listening and watching [like] Aaliyah and Missy Elliott. I've seen him work with Justin [Timberlake]. For him to see something in little me, motivated me so much.
*billboard.com