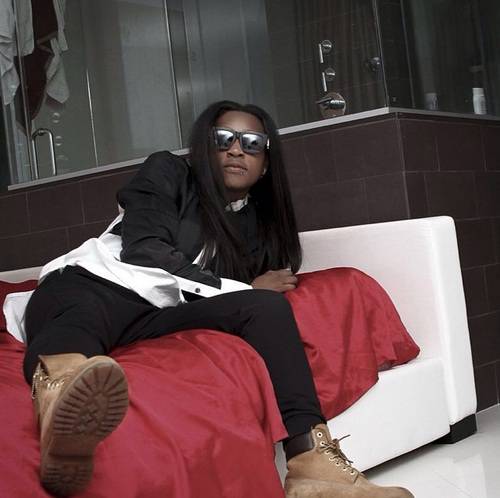 It's high time for
Ofive.TV
to introduce you to
Jocelyn A.K.A Jo'zzy A.K.A Dope By Accident
. A quite mysterious young lady who cultivates a tomboy
90's
look. Some influences you find back in her music as this
Memphis
-based artist already worked with legends as
Ma$e
,
Missy Elliott
and
Timbaland
, no less!
If
Jo'zzy
firstly was immersed in the trap music culture by hanging around in
Trina
and
Yung Joc's
studios; she shares a less violent music genre putting us back with nostalgia in the
TLC
and
Aaliyah
years. The singer also collaborates with her right-hand and faithful producer
Wizz Dumb
with who she's about to form THE future duo of Hip Hop inescapable artists. Her latest track and Upcomers interview are to discover below.
Describe yourself, and your music, in your own words.
My music is a modern mix of what we loved from 90's R&B and Hip Hop. Who Jo'zzy is reflects in my music and my sound. I'm a student, a lover of music.
The 'five' in Ofive stands for the five elements. Which of them do you relate to the most ?
I would probably be water because water puts out fire and it can be used violently or peacefully. I like that.
If you weren't making music right now, what would you be doing?
If I wasn't making music right now, I'd be making music right now! LOL I never had a Plan B. I never thought about doing anything else but songwriting and getting my sound out.
*ofive.tv
How would you describe the world in three words?
Chaotic, insensitive, beautiful.
If your phone could talk, what would it tell us?
LOL hahahaha if my phone could talk it would tell you I'm looking for a connect with some throwback reeboks that I can never find.
If you could share all the wealth on earth, how would you do it?
What someone sees as riches someone else may see as trash. If we can spread love, happiness and kind words amongst everyone in the world I would do that. Money isn't always the solution.
Which teen movies will you definitely show to your kids ?
Gooood question, I think a teen movie I would show my kids would be " The Goonies." I don't know if that's a teen movie but it had cursing in it LOL.
What is the first thing you do when waking up?
I thank GOD for waking me up, I try every morning to do that. But sometimes I look at my phone before I thank him,which is bad. I put my phone before thanking the MAN UPSTAIRS. That's not good.
If you had to eat one last meal before the end of the world, what would it be?
LOL I would eat salmon with stuffed crab and a lobster tail with some type of creamy pasta! Just FAT
What can we find in your pocket/bag right now ?
LOL you would probably fine my fragrance oils, and trail mix. I keep almonds in my backpack for when I get the munchies.
What is for you a sure sign of stupidity?
Sign of stupidity? When you don't know right from wrong. SURE SIGN
If you were chosen as the principal actress for a biopic…
Hmm I would like to play Oprah or Assata Shakur. Just because I would have to get out of my comfort zones with those two powerful women.
If you could have any superpower, which one would you choose?
I love Wolverine's powers of not aging. I think that's pretty cool.
To finish, a song you've got in mind right now.
Tryna Wife just because it's available on Itunes and the video is on its way!