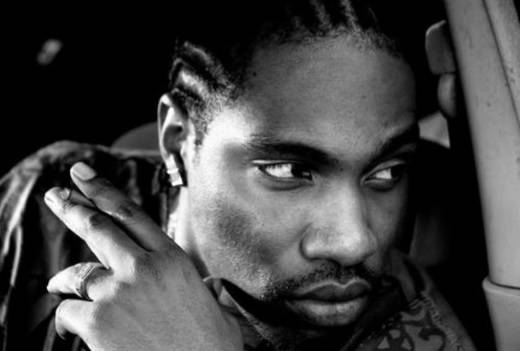 Here is an old
Attitude
interview by
Inet6thestar
, where he talks about how he started rapping and his earliest work, thanks to
Trevor Banks
.
TB: Who was the first emcee you looked up to and said "That's what I want to do"?
Attitude: It's a mix between LL Cool J & Run DMC. The first album I had though was 2 Live Crew. Me and my boi use to sneak that tape and listen to it . It was so nasty but so good.
TB: Growing up in the south, tell me about the struggle in the game?
Attitude: Coming from the south, especially Alabama in particular. There wasn't a whole lot of outlets for Hip Hop music in our area. There were no venues to be heard either. Now in 2006 , they're starting to play music from this area. Coming from Alabama you had to believe you could make it. I couldn't see myself doing Hip Hop if i didn't believe. There was no encouragement from anybody saying you could be a rapper, ballplayer, doctor ect..You have to have unity in a community in order to come up.
*inet6thestar.blogspot.com

TB: When did you record your first album?
Attitude: I put my first album out in 1996 called Serious Times. It was on an independent label called H&H Productions. To me it was my best body of work. It was raw. It had that deep fried country Bama flavor and swag to it.
TB: How was the success of your first album?
Attitude: It was a learning experience. Just cuz your album gets air play doesn't mean you will automatically become rich. It was definitely a learning tool. Just the other day my boi was up in the record store looking for some samples, and he came across my first album. This was in Atlanta, and they were selling it. I made that album over 10 years ago. It was crazy, i never made one penny from it. When i use to go to Atlanta , i would give out the album demo for free. Its crazy that it ended up in a mom & pop record store.
TB: You and Bubba Sparxxx worked together. How did you get introduced to him?
Attitude: I moved to Atlanta, and my boi would tell me i was nice on the mic. He was like "I got this friend, a white guy who is getting signed by a major label". I listened to his stuff a lot and it was dope. It turned out to be Bubba . I asked my boi to introduce me to him. I met him and a producer for an Atlanta music company. Showed him my music, and it was a wrap. That contract was in my hand and i was signed to 11th Hour Entertainment. Did a few songs, and went on the road with Bubba & Timbaland.
TB: What was it like working on Bubba Sparrxx Deliverance & Mudd Katz album?
Attitude: It was cool, we had fun. Made those songs real quick. It was all fun and chill.
TB: I still play your song that you did with Timbaland
Attitude: Which one? was it "Talk To Me Betty"
TB:No... I can't remember the name.. umm
Attitude: "Tell Me Ya Wit"
TB: YESSSS!!!
Attitude: I couldn't remember either. We recorded so many songs "Tell Me Ya Wit" was my first big song. That was my first with Timbaland. People were like. WOWWWW!!! Little Alabama dude is with Timbo.
TB: Are you still working with Timbo?
Attitude: Actually me and Timbaland did a couple of songs "Promiscuous Girl" & "Afraid" for Nelly Furtado's new album. I wrote "Promiscuous Girl", which will be her first single. Its gonna be real super crazy hot. We added Timbaland on the song. Nelly's singing and Timbo spits some verses. My boi Danja did the beat. I'm not signed to Tim's label as an artist, but i am signed as a writer for his label. We work very close on music.
TB: Who else are you working with besides Nelly Furtado & Timbaland?
Attitude: I'm working with DJ Drama on a few mixtapes. I am also working on a new Timbaland/Danja produced track for Diddy's new album. I ran in to a producer from his camp. That's how i got on that Diddy track..
TB:Was that Tony Dofat? because he said he worked with you when i did an interview with him?
Attitude: Yeah..Wow, when you said that name it cam back to me on who it was. Other than that, i am working on my second album.
TB: What's in the future for Attitude ?
Attitude: Maaan that's a tough question.. There is so many things i am working on that i can't quite reveal yet. Plus i got some thangs. I'll leave it at that (Timbaland keeps the vaults on lock. Something he picked up from DeVante of Jodeci).