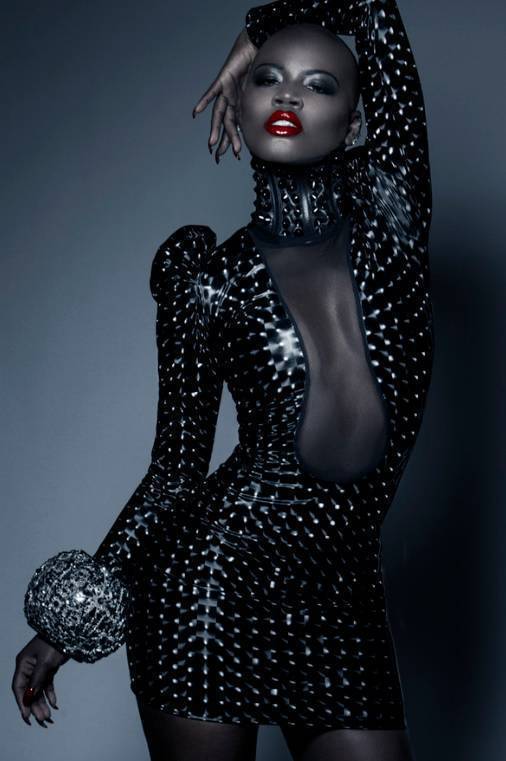 With your music, do you think you're a conscious artist?
I have to be, I have a responsibility, I have a platform. I'm going to use my platform, I'm not going to let my platform use me. It has to be a balance in music more and I'm going to make sure I have a part in that. I love the booty shaking music, I love that but it has to be a balance. I feel like artists need to start having a broader perspective. They have to start standing for something and that's what I am as an artist. I'm a worldly artist, I'm a worldly person. I don't want to just touch one group of people, music is power. I plan on using it to the fullest.
What made you rock your hair bald?
I think when I shaved my head, I was at a critical time in my life. Consciously I didn't know that it was that deep. I did girl groups for so long and the stresses of that were over, I used to wear the weaves and I had long hair at one time. I used to do all kinds of stuff with my hair, but when all that was over, I wanted to start over and see what would come out of it. I didn't plan on keeping bald head or anything like that but I'm the type of person, I'm comfortable with myself. So I shaved it to see what i wanted to do next and I started to rock my bald head, I'm enough and I'm ready to be in my skin and embrace everything about myself. When I did that I started feeling like everyone embraced me. Now that I look back I realize I'm ready to be me and not be covered up any more. I just wanted people to see me.
Are you going to introduce new songs or an album throughout the show's season.
Both actually, I'll be reoccurring back on Empire throughout the season with new songs. Me and Timbaland's collaborative album Opera Noir's first single should be out February/March. My new album should be coming out early summer. It's going to be a busy year. I say that with a grateful heart.
*celebedition.com