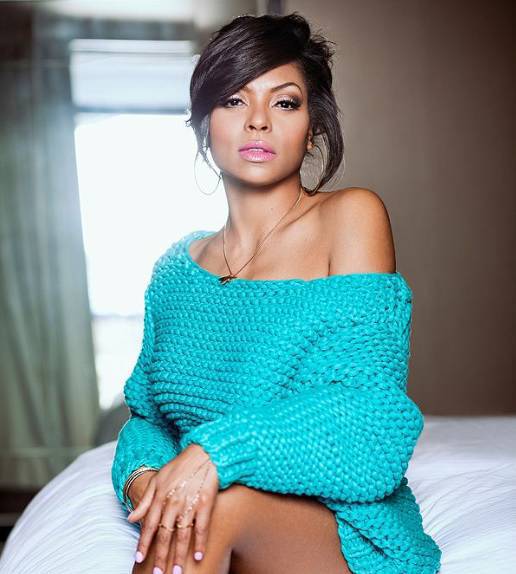 In the US,
Empire
is
2015's
hottest new
TV
show, with over
23 million
viewers tuning in to
March's
Season One
finale. Now
E4
has snapped up the rights to the musical drama series created by
Lee Daniels
(The Butler) and
Danny Strong
(The Hunger Games - Mockingjay), giving British viewers the chance to discover why America's become so obsessed.
Basically, there's a lot to get obsessed about. The unapologetically soapy show centres on a fictional hip-hop music and entertainment company,
Empire
, owned by
Terence Howard
'
s
rapper-turned-mogul
Lucious Lyon
, who pits his three sons against one another to find a rightful heir after being diagnosed with a terminal degenerative disease that, obviously, he isn't telling anyone about.
Throw in some impressive original music executive produced by
Timbaland
, guest appearances from
Snoop Dogg
,
Rita Ora
and
Mary J. Blige
, and
Courtney Love
in a recurring role as a drug-addicted rock star on the comeback trail, and
Empire
is genuinely unmissable TV.
NME
met up with
Taraji P. Henson
recently to find out her take on the show's success.
The music on the show, awesomely, was executive produced by Timbaland. Is he on set much?
"He comes every now and again. He has a producing partner, Jim Beanz, who's pretty much in Chicago [where Empire is filmed] with the cast all the time. But Timbaland comes in and out and has a lot of say and does the final remixing of all the tracks. He is very hands on, but he's not on set every day because he has so many other projects going on. Because he's so busy, sometimes the guys have to fly down to Miami to record with him. He's so brilliant at what he does, he's like a Quincy Jones of today."*nme.com