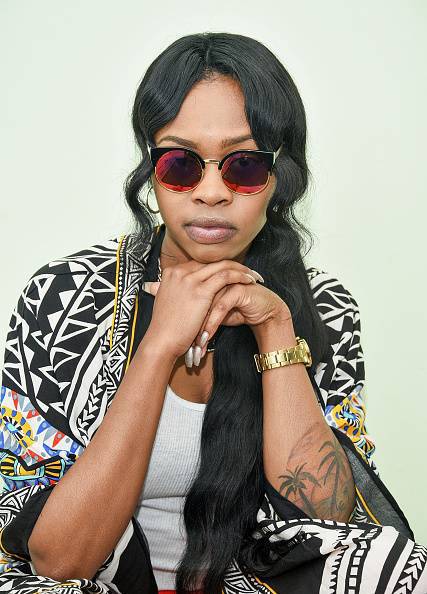 By
Nicholas Mojica
. During a recent interview with
HipHopWired.com
, on the red carpet of the
2015 BET Awards
, rapper
Tink
was asked who her top three female rappers were.
"That's a good question,"
Tink
said.
"Lauryn Hill, of course. MC Lyte and then I wish I had the swag like Salt-N-Pepa."
The artist was also able to give an update on her upcoming studio album, "
#ThinkTINK
."
"
We're looking at late this fall,
"
Tink
said.
"I'm big on timing. I want people to really know who I am before I just drop an album out of the blue. So yeah, we're still biggin' it up and I'm having fun in the process."
Tink
is superstar producer
Timbaland's
latest protege, but the artist had a buzz before teaming up with the producer. In a
May
interview with
New York Magazine
,
Tink
discussed what it's like to work with
Timbaland
.
*designntrend.com
"A general night in the studio is like, we go in the lab, and then before we even hear anything we have a conversation. We're just like family - we can talk for hours. After we get comfortable, Tim will play some beats, and when I hear something I want to rap to, I run with it. I go into the lab by myself, and I put my spin on it, and then we go back in the lab together. We just go back and forth, like ping-pong,"
she said.
Tink
also assured her fans that her sound on her upcoming album will not change drastically from her previous work.
"The message is still the same. I can never change that up. But the production and the overall sound, that's very well put together now,"
said
Tink
.
"Working with Timbaland, you know it's not gonna sound like anything else out there today. The sound is very next-level."