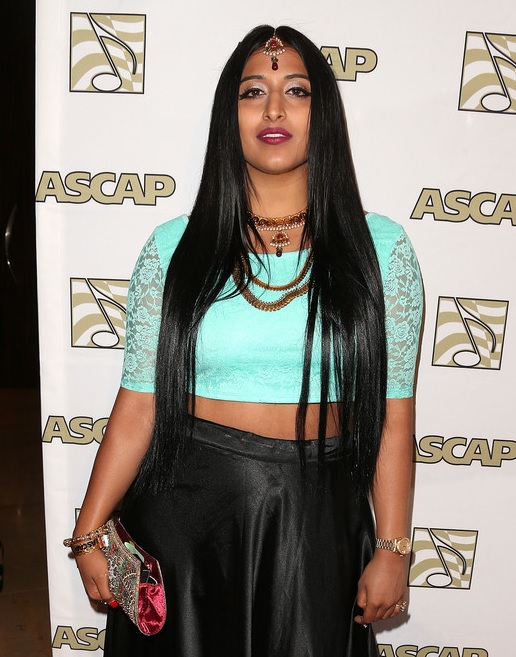 There's a fine line between assimilation and erasure, and it's one that
Raja Kumari
has been aware of her entire life. The
Indian
-
American
rapper has spent her career pushing back against outside forces that want her to slot in neatly with pre-existing conditions in the
U.S.,
hand she's had to fight for every inch of the culture that she injects into her music, up to and including her own name.
The rapper — who grew up learning classical Indian dance and listening to its musical counterpart in her home — decided to blend the sounds and scales of her parent's home with the sounds of her home country. "
Classical Indian music, the way I understand it, is very rhythmic. I understood early that these rhythms move the same way that hip hop does
," she said.
Raja Kumari
has been working on her debut
EP
and is now working on her debut album at
Epic Records
with
Timbaland
. She hopes that the rap songs on offer serve as a bridge between East and West, allowing other Americans to ease into Indian culture.
"I want people to learn more about the culture, to learn about things in their daily life that come from Indian culture. If I can put myself forward in a friendly Eastern face and help the world relate to their Eastern family I would love to do that,"
she said.
*uproxx.com