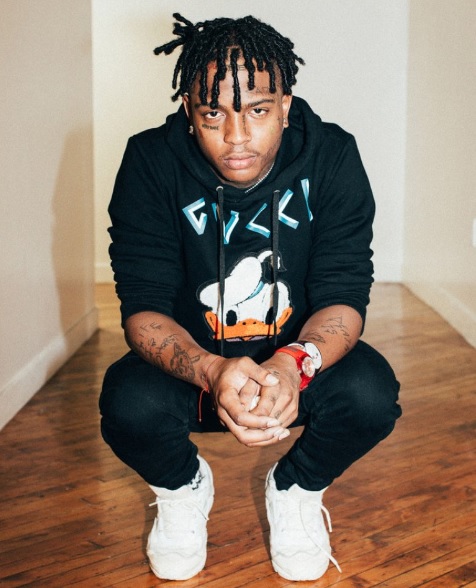 Ski Mask
has been hard at work on his mixtape
Beware Of The Book Of Eli
, teasing the project via snippets he's dropped on
Instagram
. The
21
-year-old artist has announced
Rich The Kid, Lil Yachty, Offset, Ronny J
and
Busta Rhymes
as guests. Plus, legendary producer
Timbaland
has been chipping in beats, making the project one of 2018's more anticipated releases.
XXL
caught up with the rapid-fire spitter last month to speak about his upcoming
Beware Of The Book Of Eli
tape and what it's like to record with his idols.
What's it like to work with a legendary producer like Timbaland?
Timbaland is actually a really genuine person—a real and normal person that I've looked up to for a very long time. You would think someone of his status or clout would be a different way, but he's actually a really down-to-earth guy. He's really inspiring and has influenced me for a very long time. He has something different and genuine that I feel connects with me in every level.
You've been working recently with another one of your idols, Busta Rhymes. What have you two been working on?
I got verse from Busta Rhymes for my song "Boy Meets World." [Ed Note: "SKIMeetsWorld" was released without a verse from Busta.] Super excited about it. The song is gonna be crazy and he killed his verse, so I can't wait for y'all to hear it. Also, he's hoping on other beats I have left over from Timbaland and then we gonna add him on those tracks, so it should be crazy. He's going to be in the video for "Nationwide" as well because the video for that song is inspired by Busta Rhymes' crazy videos from back in the days.*xxlmag.com