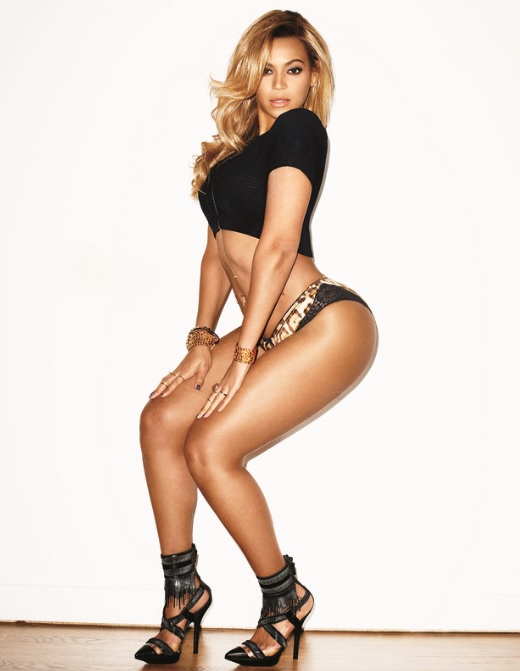 Arguably,
Beyoncé
has become the biggest popstar in the world. While
Taylor Swift
and
Adele
might just overtake her in sales, no one has a bigger cultural impact and holds more musical significance than Beysus does today. When we were first introduced to the Houston-born singer in
Destiny's Child
in the '
90s
, no-one could have anticipated that
Beyoncé
would go on to have one of the most successful solo careers of all time. But what are the stories behind the hits that made
Beyoncé
the Queen B? Here is the story behind the '
Detail
' and '
Timbaland
' produced tune '
Drunk In Love
'.
'
Drunk In Love
' was written while
Beyoncé
was actually getting drunk. While '
Drunk In Love
' wasn't meant to be the lead single off of
Beyoncé's
self-titled visual album, the way the record was released and the fact that radio execs were just sent the whole record to pick the songs they wanted to play, meant that sheer popularity forced the track into public consciousness. In a making-of video uploaded to
YouTube
,
Beyoncé
said that she wrote about
80
songs for the project.
"[I]t was the songs that were more effortless for me that stuck around that I still love that I loved a year ago when I recorded them,"
she said.
*digitalspy.com
When it came to '
Drunk In Love
', she explained how they recorded the song with producers
Details
and
Timbaland
while drinking little
D'Usse
(that's cognac).
"I kind of freestyled the verse, and Jay went in and he started flowing out his verse...we just kinda had a party,"
she recalled.
"It was so great, because it wasn't about any ego, we weren't trying to make a hit record... we were just having fun... and I think you can hear that in the record."
There was some contention, however, about who actually wrote the song. Firstly, the rapper
Future
claimed that he and producer
Details
came up with the song.
"I demoed the song with the producer. I demoed it first for her to listen to," he said. "I guess she had done the record and she was saving the record."
Future
claims that his song, '
Good Morning
', which features a similar medley to
Bey's 'Drunk In Love',
was pushed to the sidelines and ultimately cut from his album
Honest
because of the drama.
"I was like, 'What I'mma do with 'Good Morning' now? This one of our favourite songs,"
he said, before claiming that
Details
never really got back to him about what they were going to do with the song.The next claim would come from
Hungarian
folk singer,
Monika Miczura Juhasz
, who actually sued
Beyoncé
,
Jay-Z
and
Timbaland
. She claimed that the song featured elements of recorded music from
1995
. However, the case was thrown out of court.