Brad Paisley
just released his eleventh studio album titled
Love & War
with two collaboration with
Timbaland
on the bluegrass rave-up "
Grey Goose Chase
" and the countrified "
Solar Power Girl
.
"He didn't want to come in and turn me into something like what he does; he wanted to see how what he does can be a natural fit, he said early on, 'I think where we collide the best is bluegrass.' He had a couple of guys who were going in and beating on the banjo while Kendal [Marcy] played it and they'd make a loop out of that and it sounds like a jug band."
Paisley talks about how the Timbaland tracks came about.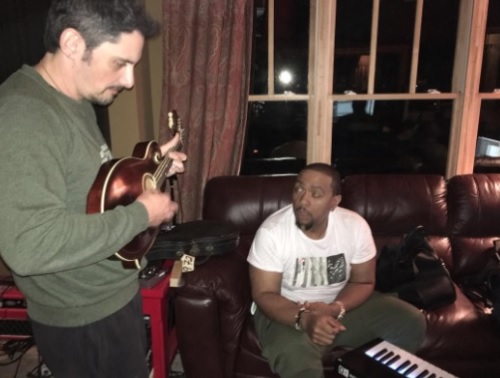 "Timbaland and his crew made ample use of the well-stocked bar that Paisley built in his studio while recording Moonshine in the Trunk. "[They] drank me out of my bar, It cost more for that session in alcohol than it did in any sort of [studio] time. It was nuts. We had a bonfire and smoked cigars and made s'mores. One of the guys caught his first fish while he was here. We did have a good time."
Make sure to cop the album now on
iTunes
and check out the tunes below.
Brad Paisley - Grey Goose Chase feat. Timbaland (17') Brad Paisley - Solar Power Girl feat. Timbaland (17') *rollingstone.com