Harold Perrineau
&
Aaliyah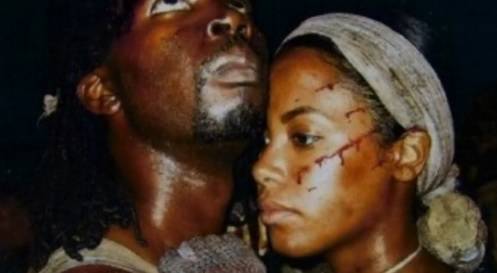 Here is a very rare clip from
The Making Of's
'
Matrix Reloaded
', where you can see
Aaliyah
in her role as
Zee
with actor
Harold Perrineau
.
Aaliyah
was supposed to be
Zee
and they had filmed some of her scenes already when she tragically died. Supposedly in the huge scene in
Zion
with all the people dancing, thats her as
Zee
.
And because they had filmed that scene with her and they didn't want to bother Re-Shooting the whole scene with
Nona Gaye
,
Marvin Gaye's
daughter who got the role afterwards, so they just Re-Shot the close ups of
Zee
. There is also a
Matrix: Reloaded Trailer
with
Aaliyah
as
Zee
below, also I found an old Interview of her from the
Late Late Show
with
Craig Kilborn
back in
2000
while promoting '
Romeo Must Die
', check all the clips below.
The Matrix: Reloaded (Trailer) (With Aaliyah As Zee) (2:06) Aaliyah At The The Late Late Show With Craig Kilborn (2000)